Happy Birthday, dear Heather!
Am 06. Juli 2017 feiert Heather Nova, geb. Frith, ihren Geburtstag, ihren 50. Geburtstag.  
Wir wünschen Heather und ihren Fans, dass sie nicht müde wird, viele schöne Songs zu schreiben. ("Jeder, der sich die Fähigkeit erhält, Schönes zu erkennen, wird nie alt werden. (Anyone who keeps the ability to see beauty, never grows old)",  (Franz Kafka).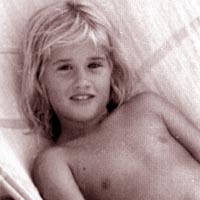 Aus diesem Anlass verweisen wir gerne auf Heathers Biografie, die Manhard Schliffni eigens für das Heather Nova Portal in wundervoller Art und Weise geschrieben hat. (Leider wurde die Bio schon mehrfach zitiert, ohne Nennung des Autors)
Heather Frith wird am 6. Juli 1967 auf der Insel Bermuda geboren. Väterlicherseits hat ihre Familie eine Generationenfolge auf Bermuda, die etwa 200 Jahre zurückreicht, während mütterlicherseits kanadische Wurzeln bestehen. Als Heather um die 7 Jahre alt ist, fassen ihre Hippie-Eltern den Beschluss, ihren Ausstiegstraum in den nächsten Jahren zu planen. 1977 wird ihr Haus endgültig verkauft und Heather aus der Schule genommen. Ihr Vater John gibt seinen Job als Architekt auf, um mit seiner Frau Jill und den drei Kindern (Mishka, Susannah, Heather) auf einer selbst gebauten, 14 Meter langen Yacht in der Karibik zu segeln.