Pearl – Vö: Frühjahr 2019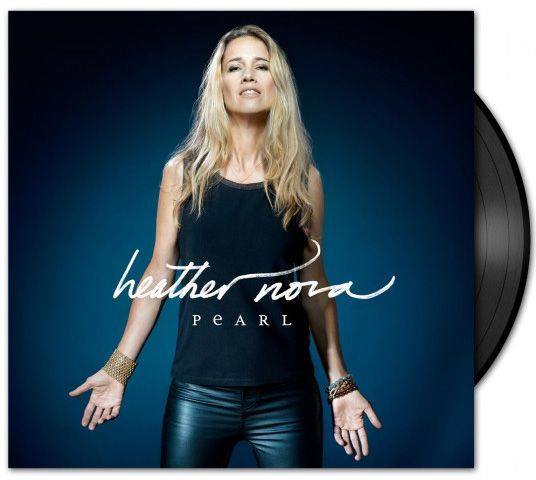 Hi Everyone!
I'm thrilled to announce that I'm going into the studio today to begin recording the songs for my new album 'Pearl', which is due to come out in Spring 2019! I'm so excited to get in there with a fantastic selection of musicians to bring all my new songs to life. Can't wait to share them with you!!
For this album I'm doing a preorder campaign, where you can get some very special items, ranging from music to paintings, handwritten lyric-sheets, to outfits I've worn on stage. You can even get your name in the credits, or request your own personal song written by me! You can find all these exclusive items and experiences on my preorder page: Perl bestellen
"Pearl" will be in the same vein as "Oyster" and "Siren": it will have that great mix of both rock and fragile songs. And lots of cello too! I figured that a Pearl is what forms inside an Oyster after all those years, right? 😉
For a glimpse of what the pre-order campaign is about, please watch the video below. And stay tuned for lots of updates from the studio!
Lots of love,
Heather xx
Hallo allerseits!
Ich freue mich, euch mitteilen zu können, dass ich heute ins Studio gehe, um die Songs für mein neues Album "Pearl" aufzunehmen, das im Frühjahr 2019 erscheinen wird! Ich bin so aufgeregt, mit einer fantastischen Auswahl an Musikern dabei zu sein, um all meine neuen Songs zum Leben zu erwecken. Ich kann es kaum erwarten, sie mit euch zu teilen!!

Für dieses Album mache ich eine Vorbestellungskampagne, in der du ganz besondere Gegenstände erhalten kannst, von Musik über Gemälde, handgeschriebene Lyrikblätter bis hin zu Bühnenoutfits. Du kannst sogar deinen Namen in den Credits erhalten oder dein persönliches, von mir geschriebenes Lied anfordern! 

Alle diese exklusiven Artikel und Erlebnisse finden ihr auf meiner Vorbestellungsseite: "Pearl" vorbestellen

"Pearl" wird in der gleichen Linie wie "Oyster" und "Siren" sein: Es wird eine großartige Mischung aus Rock und fragilen Songs geben. Und auch viel Cello! Ich dachte mir, dass sich jetzt in einer Oyster doch eine Pearl entwickelt,richtig?
Schaut euch das Video unten an, um einen Eindruck von der Pre-Order-Kampagne zu erhalten. Und bleibt ran für viele Updates aus dem Studio!

Viele Liebe,
Heather xx